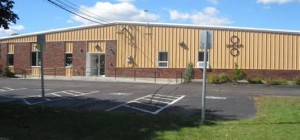 Since 1977 Dreher Corporation has been a word renowned specialist for precision mass-finishing.  Our years of experience in developing customer-specific processes in our parent company in Germany (www.dreher-finish.com), provides our customer's with the individualized solutions to their finishing needs.
Dreher stands for innovation, quality, and precision mass finishing worldwide.  We stock a large variety of cutting, smoothing and polishing  media and compounds for both wet or dry processes.
Company Story
1956 Business established through Dr. -Ing. Manfrid Dreher in Pforzhelm-Bochenbronn first patented barrel tumbler, typ VT5.
1963 Constructed of new headquarters facility in Engeisbrand.
1968 Dreher to open first sales office and public warehouse in Providence, Rhode Island, USA.
1968-70 Dreher develops centrifigual barrel tumbler (FT-Series) along with Super-Finish Process.
1977 Foundation of Dreher Corporation in Attleboro, Ma, USA.
1981 25 anniversary of Dreher Germany.
1983 First building addition for production and warehousing.
1990 Second building addition for new barrel manufacturing department and warehousing
1991 Gregor M. Dreher joins the company; 1994 being appointed as general manager
1994-2000 Development of modern centrifugal disc and drag finishing machines.
1996 40 anniversary of Dreher Germany.
2006 Dreher Technology celebrates it's 50th anniversary.
2008 Development of Medicine – Precision finishing for medical and dental industries